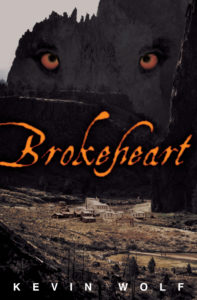 Available October 24, 2017
Fleeing his ruined reputation, frontier newspaper man Kepler arrives in the Colorado mining town of Broke Heart in the hopes of making a fresh start. As he begins to report the goings on of Broke Heart and the conditions at the mine, Kepler attracts attention from all quarters, from the mysterious European aristocrat who hires him to oversee the construction of a hunting lodge to the unsavory foreman of the Broke Heart mine.
As tension thickens in Broke Heart, a spate of mysterious deaths trouble Kepler. Though the sheriff and townspeople wave them off as accidents and suicide, the disturbing marks on the bodies leave Kepler wondering if something more sinister is going on. As danger looms on every side, will Kepler survive long enough to save Broke Heart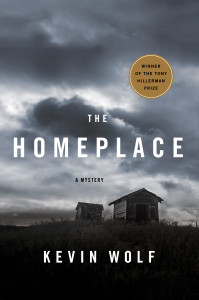 THE HOMEPLACE has been nominated for the Strand Critics Award for Best Debut Mystery
Kevin Wolf's novel The Homeplace, winner of the 2015 Tony Hillerman Prize for best debut mystery set in the Southwest.  The contest is named after New Mexico's best-known mystery author.
"Kevin Wolf's debut novel, The Homeplace, succeeds in every way. He has crafted a gripping, fast-paced narrative with beautifully-drawn characters in an authentic and interesting small-town Colorado setting. Not only is the mystery compelling, so are the characters. Even if there were no murders to solve, you would still want to spend time with these fascinating people whose lives echo the sparse and gorgeous landscape they inhabit and whose pasts refuse to leave them to their futures." —Christine Carbo, author of The Wild Inside
Amazon

Barnes & Noble

Books-a-Million

Apple

IndieBound